Looking for companies with the best transcription jobs that hire beginners and professionals? You are in the right place!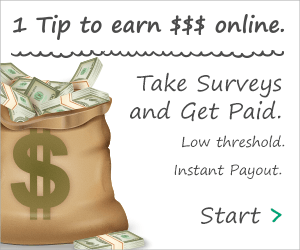 I researched and compiled a list of legal, medical, and general transcription companies that offer transcription jobs from home for beginners (and everyone else).
Stop searching and start earning money now
Many require no prior transcription experience and offer flexible work hours. You work when you want and how much you want.
Most companies pay through PayPal on a weekly basis, but others prefer biweekly payments.
I also wrote another detailed post on working from home that pays weekly.
Disclaimer: This post contains affiliate links, which means that I can receive a small commission, at no additional cost to you, when you make a purchase. Read our affiliate disclaimer or privacy policy for more information.
Best Transcription Training Free Transcription Training
Before we head to companies, I'd like to introduce you to this free beginner transcription course.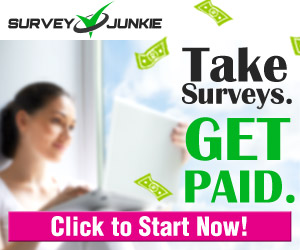 Getting the right transcription training will not only shorten your learning curve, it will help you earn more money quickly.
Janet Shaugnessy is a seasoned transcriptionist and created an online training course: Your Best Free 7-Lesson General Transcription Mini-Course that's right for work-at-home transcriptionists like you.
It will help you understand what transcription is about and you will discover if it is the perfect career you can pursue from home.
Feel free to check it out on Transcribe Anywhere. Get instant access to the free mini-course!
Transcription requirements for beginners Transcription requirements for beginners
When applying for transcription jobs, each company will have its own set of rules and requirements.
But the most common ones required by all companies for paid transcriptionists who work from home are:
Stop searching and start earning money now
A computer in good working order.
A high speed internet connection.
High-quality noise-canceling headphones
Express Scribe Pro software and
Pedal.
The pedal is optional, especially for beginners, but if you have some experience, I encourage you to get one.
You will write faster and have an incredible transcription experience.
A scribe pro express headphone, pedal and software bundle typically costs less than $ 100 on Amazon.
Online Transcription FAQs Online Transcription FAQs
What are the best transcription jobs for beginners to work online?
The best beginner transcription jobs found online can be found at these companies: Rev Transcription, TranscribeMe, GoTranscript, Scribie, SpeedPad, Appen Global, GRM Transcription, Accutran Global, and Fiverr.com.
These are my top picks for beginner-perfect online transcription jobs, and these 10 companies are always hiring work-from-home transcriptionists!
woman typing on laptop
We have several companies that offer the best online transcription jobs that do not require experience.
But it's important to understand that these opportunities pay by the hour for audio.
This means that you will earn the same amount of money for transcribing a 3 minute audio clip, whether it takes 10 minutes or two hours to complete.
To make a good income in the transcription industry, you will need to practice long hours to improve your listening skills and writing speed.
How much money can I earn as a transcriber?
As a transcriber, the amount of money you earn will depend on your skill level, experience, and the project in question. But generally speaking, transcriptionists are paid between $ 20 and $ 40 per hour of audio. The low fees are for beginners and the higher fees are for experienced transcriptionists. This means that, in a good month, if you transcribe 2 audio files per day, you can earn between $ 1,200 and $ 2,500 per month.
Are Online Transcription Jobs Worth It?
Yes. Transcription jobs are worth it because the work is done online. Paid transcriptionists can set their own work hours and decide which projects to work on anywhere in the world. A company like Rev has a transcription panel that allows you to select the type of audio files to transcribe. They pay around $ 25 per hour per audio for entry-level jobs and up to $ 40 per hour per audio for experienced transcriptionists.
Now let's go directly to the companies!
Best Online Transcription Jobs For Beginners – Top 10 Hiring Companies! Transcription companies to find transcription jobs online
Check out this top ten list to find some of the best transcription jobs hiring remote workers around the world, in more detail.
Rev Transcript
Rev has the best transcription jobs for new and experienced transcriptionists to work from home, in my opinion.
This is a San Francisco based transcription company that is always hiring for general transcription work.
If hired, you will transcribe files in academic settings, focus group meetings, business transcription, and more. Transcribers can earn up to $ 1,500 per month.
They have an easy-to-use platform for claiming transcription jobs and submitting full transcripts.
They also have a forum where transcriptionists can share and express their views on how they can better serve clients.
Payment is weekly via PayPal and work is available 24/7.
How Rev Transcription Works
Sign up and get approved by taking the Rev transcription test
The approval process takes 48 hours.
If approved, a Rev account will be created for you
Log in with your username and password
Choose the transcription jobs available on the job portal as much as you like
Get weekly payments (on Mondays) for work completed the previous week
Review transcript summary
Set your own hours
Choose the type of audio files to transcribe
Receive your payment weekly
I worked for Rev as a transcriptionist for about 2 years. I can proudly say that Rev is the best transcription company to work for because it has the best transcription jobs for beginners.
See the screenshot below!
rev transcript earnings
Learn more about Rev's transcription jobs by reading this in-depth Rev review.
Rev is not one of the easiest transcription companies to hire to work with. Read on and apply to more sites like Rev below.
Stop searching and start earning money now
Related: How to become a transcriptionist and earn money from home
Go to the transcript
GoTranscript
GoTranscript is another major transcription company known for offering beginner transcription jobs.
This company does not require prior transcription experience and accepts transcriptionists from all over the world.
As a transcriptionist, you can set your own working hours and can work when and how much you want.
If you are looking for transcription jobs available worldwide that you can complete online, I encourage you to give GoTranscript a try.
They pay up to $ 45 per hour for audio through PayPal or Payoneer. Learn more about the Payoneer card application here.
How GoTranscript works
To get started as a transcriber with GoTranscript:
Create your Gotranscript account
Make sure to use the correct names and email address.
You will be taken to the GoTranscript panel.
Complete a short questionnaire
Take the GoTranscript Audio Test by following the GoTranscript Transcription Guidelines
Transcribe the video as quickly and accurately as possible and submit it for review.
A representative will contact you in a couple of days with the results.
If you pass the test, you will be sent an email on how to start working on the transcripts.
I found Gotranscript Audio Test Answers video on YouTube. I think it can help you pass the initial questionnaire with ease. Good luck! Https://www.youtube.com/embed/pvg_CbqVRZg? Feature = oembed
GoTranscript transcript summary
Get your transcription work done from home – get a computer and a reliable internet connection
Flexible working hours – work when you want
Receive weekly payments through PayPal
You can choose which projects to work on
Transcription jobs are online 24/7
Great support team to handle all your transcription related issues
You receive regular feedback to help you develop your transcription skills.
Interested in working with GoTranscript?
Click here to join GoTranscript and start getting transcription jobs from home!
Also, feel free to check out this detailed GoTranscript review for more information.
General works of Scribiescribie transcription
Scribie (formerly Callgraph) is among the top transcription companies known for hiring both novice and experienced transcriptionists around the world.
Scribie pays the lowest in the industry, but it's a great place for beginners to start their transcription careers.
You will be paid between $ 5 and $ 25 per hour of audio. The amount you earn per hour of audio will depend on your skill level, experience, and how quickly you submit the finished transcripts.
The files to be transcribed are short, mostly 6-minute segments, and comprise phone calls, interviews, and speeches.
Scribie has a 2 hour TAT for each file to be transcribed. TAT stands for response time (the amount of time it takes to convert an audio file into a transcript).
Scribie Transcription jobs are very convenient. You work when you want and you also have the opportunity to choose which files to work on.
If you select a file and don't like it, you have the option to click the next one and claim it.
How the Scribie App Works
Apply to become a transcriber and you will be assigned an application number.
Scribie will send you a link to confirm your email.
They will put you on the waiting list and your application will be reviewed within 1 business day.
If you qualify, your Scribie account will be created and then you will be invited to a short transcription test
Complete the transcription test by transcribing the assigned file and then return it
A proofreader will review your work and decide whether or not you want to become a certified transcriptionist.
Once you are certified, you will be paid for the test and will gain access to all available transcription jobs.
Those who earn the most receive $ 1000 per month. All payments are made through PayPal and you must have a verified PayPal account before any work is assigned.
Click here for Scribie jobs and start earning today!
Or, check out this detailed Scribie review for more information.
TranscribeMe creates transcription jobs for beginners at transcribeme
TranscribeMe is another great legitimate company with a lot of online transcription jobs for beginners.
The company has entry-level transcription jobs and no prior transcription experience is needed. You just need to have a great command of the English language and a decent typing speed.
To get started, you will need to complete a short TranscribeMe exam and if you pass your account will be activated and you will be able to go to the job center for transcription work.
Otherwise, you will have another chance to retest in a couple of days.
Your salary as a new transcriber will be approximately $ 15 per audio hour, but you will have the opportunity to take more TranscribeMe exams, earning you more money.
Payments are made weekly through PayPal and you can request a withdrawal once you reach the $ 10 threshold.
It is not required, but TranscribeMe recommends using a pedal on their website.
You can find profitable pedals on Amazon.
TranscribeMe transcript summary
Transcribe whenever and wherever
Transcribe short audio files: 2 to 4 minutes
Work is available 24 hours a day, 7 days a week.
No need to look for work. It come to you
Work all you want
Related: How To Get Transcription Jobs From Home On TranscribeMe
Casting Words TranscriptionCastingWords audio transcription jobs
Casting Words has been offering transcription services since 2005.
They have open positions for transcriptionists all over the world and their work is very flexible.
Casting Words audio files are as short as TranscribeMe's and pay every Friday of the week.
Their pay rate is a bit low compared to other online transcription companies, but they have a bonus program that rewards high-performing transcriptionists.
If you are in the high performance category, you will be offered editing opportunities that can bring you even more money.
CastingWords has a great forum where transcriptionists share ideas and ask questions if necessary.
So if you are still looking for transcription jobs available around the world, Casting Words would be the perfect place to search right now!
Related: Best Transcription Tips and Techniques for Professional Transcriptionists
Appen Globalappen transcription jobs from home
Appen Global (initially Appenscribe) generally has remote transcription and data entry jobs.
The company is known for hiring general raters and transcriptionists to work remotely.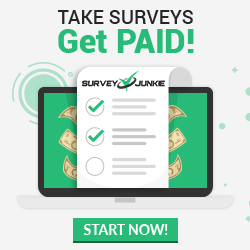 This is a good starting point for beginners who don't have a lot of transcription experience.
But they have simple transcription tests that you need to take before you are assigned an actual job. You must dedicate 10 hours a week once hired.
If you speak multiple languages, that's an added bonus. You will get more work and therefore earn more money.
Unlike other online transcription companies we've talked about so far, Appen Global's work is not consistent.
Registering with various companies will be a good idea while you work here.
Appenscribe has a 3.6 / 5-star rating from Indeed. I encourage you to read the Appen reviews if you prefer to work here.
GRM Transcript Earn money from home with GRM Transcript
GRM Transcription is a renowned transcription company that started operations in 2004.
GRM is currently hiring entry-level transcriptionists, but you must pass a transcription test, just like all other companies, before being hired.
The company has a flexible work schedule, but you must commit to taking at least 4 hours of audio each week.
It's unclear how much you can earn here, but they say that on average a qualified transcriptionist can earn up to $ 3,000 per month.
GRM transcript reviews show a 4.6 / 5 star rating on Glassdoor. It is definitely a good transcription company to work for.
I did an interview with Jay Prasaad of GRM Transcription and he shared how he was able to build a $ 1.2 million transcription business from scratch.
Accutran Global
AccuTran Global is a Canada-based transcription company that hires transcriptionists around the world.
You can get transcription jobs at home here if you are familiar with financial, medical, and legal transcription.
AccuTran pays per word, which is $ 0.005 / word for new basic audio transcriptionists and a maximum fee of $ 0.0066 for difficult and foreign audio performed by experienced transcriptionists.
Stop searching and start earning money now
They have strict guidelines and deadlines that all transcriptionists must adhere to.
Voice keyboard transcriptionists
SpeechPad (initially referred to to us as SpeechInk) is an audio transcription and video subtitle website that is contracted worldwide.
Your transcription projects are done on Amazon's Mechanical Turk or through its SpeechPad Job Board. Most of his work covers interviews with insurance companies.
Speed ​​has a simple registration process that takes less than 5 minutes. They have a variety of qualification tests that a transcriptionist must pass before being awarded an actual transcription job.
They recently introduced a bonus program that allows qualified transcriptionists to earn more money from home.
Visit Speechpad.com to find more details on transcription style guides, transcriptionist qualifications, and sample transcription documents.
SpeechPad has a 3.6 / 5 star rating on Glassdoor. You can go check it out and read the Speechpad reviews there.
Quicktate
Quicktate is a general transcription company that hires transcriptionists to write voice memos, letters, speeches, etc.
No prior experience is required as long as you pass the transcription test.
They have a flexible work schedule. You work when you want and how much you want.
Basically, just log in and start transcribing. Payment is 1/4 cent per word for general and legal transcription and 1/2 cent per word for medical transcription.
They pay weekly through PayPal.
For more opportunities, check out this list of medical transcription companies.
Entry-level business transcription jobs for beginners
Here's a list of even more companies offering paid transcription work online. You don't need to have transcription experience for these entry-level jobs like Rev.
Tiger fish
TigerFish is looking for transcriptionists who write fast and have a good ear for language.
They have a flexible work schedule that is suitable for work-from-home moms or even dads. To qualify, you must be a US citizen or legal resident.
Verbal ink
Verbal Ink hires 100% US-based English Language Transcriptionists They have open positions for academic, medical, legal, and market research transcription.
You must have a strong command of the English language, be familiar with basic computer programs, and be able to meet deadlines.
Best Online Transcription Jobs That Require Experience
Best Online Transcription Jobs That Require Experience
Accuro
Accuro is one of the UK's leading transcription companies. They have transcription jobs for talented and experienced transcriptionists.
You get flexible work hours, but prefer UK transcriptionists. They mainly focus on legal and medical transcription.
Alice Darling
You are not currently hiring but you can try in the next few months. They focus on science and technology, academia, business, biotechnology, finance, medicine, film, advertising, and law.
You must have a writing speed of 75 words per minute, excellent English and grammar skills, experience in transcription, and the ability to stick to a set schedule.
Cambridge transcripts
He is currently looking for experienced A + corporate and legal transcriptionists to add to his team.
You must be a fast typist, have a strong knowledge of the English language, be detail-oriented, and follow instructions. If you're familiar with word processing packages, that's an added bonus.
VITAC
Formerly Caption Colorado, VItac is a local company job that hires transcriptionists and subtitlers, but they prefer US-based contractors.
Cyber ​​dictation
They have general transcription only for US transcriptionists.
Equipment and software required before testing: headphones, foot pedal, transcription software (MUST be able to read: DSS, DS2, WAV, MP3, DVI, WMV audio files and be able to read at least AVI and MPEG), Corel WordPerfect, Microsoft Word
Electronic transcription solutions
eTranscription Solutions is primarily focused on general transcription, financial, medical and market research.
You should be typing 80 words per minute, have experience in multi-voice writing, good grammar and punctuation skills, meet deadlines, and be able to do basic web research.
TASK Documentation services
Legal transcription. Must live / work in the US Three years of transcription experience is required.
You must be able to transcribe a minimum of 4 hours or more per day, 5 days a week.
Mulberry Studios
He specializes in business, finance, technology, academia, film, health, medicine, and legal. Must have 75 words per minute and 2 years of transcription experience.
Net transcripts
Legal transcription. You should write 80 words per minute. A full criminal background check is required if you are going to work as a transcriptionist for this company.
Production transcripts
Production Transcription only hires highly competent and experienced transcriptionists.
They clearly indicate that they are not hiring beginners or students. They have a wide range of transcription projects that they like to work on.
Just to name a few: personal interviews, conference calls, focus groups, seminars, panel discussions, podcast transcripts, and YouTube transcripts.
Transcript 2000
They only hire US based transcriptionists Their transcription services range from commercial transcription services to financial and legal.
TSI Transcription Services Inc
General, medical, legal, entertainment, financial. You should write 70 words per minute. You must have this transcription equipment: WAVpedal, StopStart, Express Scribe, Olympus. Forward the resume to HR.
Ubiqus
They have legitimate part-time work from home with no fees for transcriptionists.
Must be a native English speaker residing in the US with at least 1-5 years of transcription experience.
You must also meet strict deadlines, be an excellent communicator, and be familiar with Microsoft Word.
We write it
They have open positions for general, legal and medical transcription. You must type 55 words per minute, be detail-oriented, follow directions, and know how to format formal documents.
Wordz Xpressed
They have medical and non-medical positions available.
7 Important Tips To Help You Get Well Paying Transcription Jobs Tips To Help You Get Well Paying Transcription Jobs
Transcription work is not for everyone. But if you have the listening and writing skills necessary to work in transcription, these tips can help you increase your hourly wage.
Get trained in transcription
It is free to receive training in transcription. It can help you find out once and for all if a job in transcription is right for you.
Get the free 7-lesson mini-course offered by Janet Shaugnessy at Transcribe Anywhere.
Janet will teach you what transcription entails, if it is a good fit for you, how much you can earn, and why transcription is an in-demand skill right now.
Don't skimp on transcription products
Since transcription jobs pay per hour of audio, you get paid more by completing more tasks in a shorter period of time.
Investing in a pedal, high-quality headphones, and transcription software can help you make money fast.
Apply for multiple transcription jobs
When you apply to work for multiple transcription companies, you can flip through them every business day and choose the highest-paying opportunities.
Plus, working for more companies means a more consistent workflow at all times.
Don't look for location-based transcription jobs
When looking for transcription jobs on sites like Craigslist, don't limit yourself to cities in your state. Since you work from home, you can accept transcription jobs from all over the country and even the world.
Adventure your search in other big cities, which will give you more opportunities and opportunities than if you search in smaller towns.
Don't overlook low-paying transcription jobs
Most transcription companies that hire beginners tend to pay little. But what looks like a low pay rate may now sound much better six months after the speed of transcription is increased.
Plus, the experience you get from lower-paying jobs now can lead to high-paying transcription jobs down the road.
Assemble a killer transcriptionist resume
The more companies you apply to work directly, the more likely you are to increase your hourly wage.
Gather all your experience in one place and create a fantastic resume to send to companies in the future.
When you see an ad that interests you, request it with a query and include a little information about yourself, your experience and attach your resume.
Remember, a good first impression is essential. Make your first impression unique and you can get the job done fast!
Work directly with clients
You can often earn more money as a transcriptionist when you work directly with clients. It's easy to get your first customers to use a site like Fiverr, Upwork, or Craigslist.
If you're interested in getting transcription clients instead of jobs in the transcription industry, here's how I get clients using Fiverr:
best transcription jobs on fiverr
How to find transcription jobs on Fiverr.com
1) Register
Go to Fiverr and click the "Become a Seller" or "Join" button on the right side of the website.
join or become a seller on Fiverr
You can register using Facebook, Google, Apple, or an email address. Subsequently, you will receive a message in your email informing you that your account has been activated.
Join Fiverr
Click on your profile on the right side, hover over the "sales" button, and then click the "create concert" button. The following page will appear.
2) Create your concert
Create an eye-catching concert title
Choose a category and a subcategory
Upload a photo of the concert
Write a description
Set your price
Specify concert extras (additional charges apply)
Set tags and keywords that describe your service
Enter buyer's instructions
Post your concert
Note: The description of the concert must contain vital points such as why the client should hire it.
Here you offer the benefits that the customer will get if he places an order, such as the types of projects he has handled or can handle.
Concert example
concert example
Note: only 50% of buyers leave feedback. So my job has been requested at least 800 times at the time of this posting.
Fiverr Reviews
concert reviews
When a customer leaves you feedback, this is what it looks like. These are some of the 5-star reviews that some of my clients left me.
Note: when a customer takes the time to leave you a comment, please be courteous enough to leave one as well, as I did previously. Doing so encourages repeat requests and referrals.
Main Forums and Forums for Transcription Jobs
If you need additional places to find transcription job opportunities, you can try these job boards and forums to find work in the legal, medical, or general transcription industries.
Transcription Essentials Forum
Transcription Essentials says they are the most comprehensive transcription resource on the web and I can attest to that.
They have a wealth of information on companies that hire Independent Contractors, experienced or inexperienced, for General, Legal and Medical transcription.
They have company reviews that you can see if the company you are interested in is paying on time, how much you are likely to earn based on your pay rate, and how many hours per week you have free.
In addition, they do a very thorough review when registering to avoid any spam.
WAHM
WAHM.com is another great place to find more transcription opportunities. They primarily focus on helping work-from-home moms run successful online businesses.
They have a section to ask questions on any topic, and they have a section to promote your business if you have one.
Also, they can give you ideas on how to set one up. I think it is wise to start a transcription business once you are down to earth.
Find transcription work
Find Transcription Work is a job board for online transcriptionists and transcription companies.
Once you register, you have the option to update your profile with the necessary information so that customers can easily contact you and hire you. They also send daily updates to their members on available vacancies.
Shelter of transcription
Transcription Haven is similar to Transcription Essentials. You can post and ask questions about the transcript.
better training in transcription
Stop searching and start earning money now
Still need online transcription training?
Get this free 7-lesson general transcription mini-course offered by Janet Shaughnessy at Transcribe Anywhere.
Janet will teach you what transcription entails, if it is a good fit for you, how much you can earn, and why transcription is an in-demand skill right now.
If you prefer medical transcription jobs, here is a great list of companies offering remote medical transcription work for experienced transcriptionists.
Have you taken any of these transcription jobs from home? Do you know of other transcription companies hiring? Share your transcription experience in the comments below.