Has your mind gone blank?
You are desperate to do SOMETHING but you have no money.
Are you supposed to sit there like a TV addict watching TV?
Only you just got rid of cable and Netflix and you don't have Amazon Prime, so …
You're stuck at home bored with no money and what you really want is a list of things to do without money that are fun, productive, and give you a real sense of accomplishment.
Not too much to ask, is it?
No money does not mean there is no fun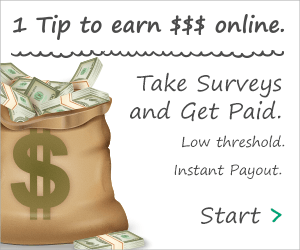 Stop searching and start earning money now

Not having money does not mean that you have to stop having fun or stop doing everything. Far from there.
You can start doing so many productive and useful things that will improve your happiness, your finances, and can be fun too!
These are all the things you can do without money, they are all free, as well as wasting your time and energy.
I've compiled this huge to-do list that doesn't cost money especially for you, and I'll keep adding to it as I think of more things.
I want you to see how much you can do without spending any money at all, you won't have time to get bored. Habits of the super frugal ♪ Play video
To make your life easier, because it is a very long list, I have classified them into fun and productive areas.
If you are interested in working in an area, why not click on the links below and seek inspiration?
99+ super productive things to do without money
(This post contains affiliate links. If you click on a link and make a purchase, I can make a small commission at no additional cost to you. As an Amazon associate, I earn on qualifying purchases. You can read more here)
Stop searching and start earning money now

Things to do without money, for your money
Choose a savings goal
Talk to your partner or your children and think of something you would like to save for. Then set a goal of, say, 3 or 12 months to achieve it.
Why not use the savings tracker in the mini money saver pack? It's free!
Get my newsletter and 9 pages of money saving tips templates so you can save money today. You can unsubscribe at any time, see our Privacy Policy.
Create your survival budget
This is your budget when shit hits the fan. Like losing your job.
It's not for the faint-hearted, but it's great to have it ready in your back pocket to pull out if the worst happens.
Read my post on why you need a second tight budget for detailed advice on what to include and how to create your survival budget. Includes a free quote template!
Have a bill reduction session
Take out all your recurring bills, like utilities, car insurance, and home insurance, and shop around to see if you can cut them.
Remember there is no customer loyalty these days; in fact, you are likely to pay more if you never change.
You don't have to do all the hard work, have Billshark ask for you.
Billshark negotiates lower prices on your monthly bills to save you time, money, and hassle.
You could save hundreds every month with the help of professional bill negotiators at BillShark, starting today!
3rd. Renegotiate UK energy bills with LAMB
Look After My Bills is a great new service in the UK that will automatically switch you to a new provider as the existing one becomes more expensive.
You can save up to £ 450 a year by signing up for Look After My Bills for free.
LAMB will give you a huge amount of energy and when that deal is over, they will change it again!
You can register even if your current agreement with your energy provider has not yet finalized.
Related Post: How To Save Electricity Without Doing Anything At All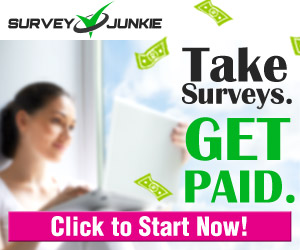 Create your financial goals
Financial goals are often the difference between being successful with your money and not being successful.
Financial goals are your opportunity to sit down and think about what you want to achieve with and for your money.
Buy a house, retire early, pay for your children's college education. These are all goals that need to be written down and focused.
With focus, you can achieve them.
Without focus, it is doubly difficult to get there.
Create your monthly budget
If you don't have one yet (you really should!), Then now is the time to face the task head-on and finish it.
Your budget does not limit you, it frees you. It tells you how much you can spend.
Related Posts:
How to budget your money when you don't know how
How to save money WITHOUT a budget
How to live fabulously on a budget (and save money)
5th. Cancel unwanted or underused subscriptions
Make sure you only pay for the memberships or subscriptions for the things you are actively using and that you can justify the expense yourself.
Ask yourself these 3 questions:
Do I get value from this service (or product)?
Can I find it cheaper?
Do I need it or can I do without it for now?
Cancel any that do not answer these questions. An even better way is to get TRIM to do it for you. Trim is a virtual personal assistant constantly working to save you money.
Do you need to cancel your previous subscriptions? TRIM can do this for you. Do you need to set up expense alerts to keep your expenses up to date? TRIM can do this for you.
Keep track of what you spent last month
Recording what you spend each month is extremely revealing. How much did I spend on chocolate ?!
Take out all your receipts, bank and credit card statements for the last calendar month and list everything you've spent in categories like:
• Food
• Eat out
• Entertainment
• Clothing
• Children
• Haircuts and beauty treatments
• Does not know
Is everything as it should be? How would you like it to be? Are you happy with what you spend on food? About going out to eat?
If you are overspending, here is your evidence of where your money is going.
Related Posts:
30 budget mistakes I've made and the solutions you should use
How to fix budget mistakes right now: 5 simple steps
Have a spare day
When you don't have money, not spending is obvious. But we often waste a few dollars here and there. An unspent day is just that. Don't spend a single penny for 24 hours. Easy to do. Or is that it?
Plan your retirement income
See how much your pension will pay you when you reach retirement age. Then check what social security payments you are entitled to.
Finally, consider whether these two amounts combined are enough to live comfortably.
If not, now is the time to start thinking about saving for your retirement.
For more tips on managing your money, check out this post: 40 FINANCIAL EXPERTS SPREAD THEIR BEST MONEY MANAGEMENT TIPS
Join a challenge to save money
Challenges are a great way to save money. They are a target you are aiming for and who wants to lose a target?
You have a specific time frame and an amount to achieve each week or month.
Related Post: Money Saving Challenge – Inspire Your Frugal Life Today
Unsubscribe from your email
If you're like me, you'll get a ton of emails every day that you don't read or don't want to.
Emails from your favorite stores can be hard to resist. Take 30 minutes and unsubscribe from as many as possible. And delete all your junk emails right now.
Take an online course
There are hundreds and thousands of free online courses available. Choose one that focuses on increasing your knowledge.
Take on a challenge at no expense
A no-spend challenge of a week or more really focuses you on NOT spending money.
It is difficult to do, but fantastic to achieve. It helps to plan ahead, think about what your week or month will involve.
Organize your documents
Clean out your paperwork drawer and organize your personal documents so you can easily find them.
Personal documents like your ID docs, tax return paperwork, insurance certificates.
Organize your online presence
Photos you uploaded while in college or while under the influence of alcohol are permanently available for your friends, family, and more to view until you decide to actively delete them.
Now would be a good time to do so, especially if you are actively looking for work (employers often check social media profiles).
Check your name online
Have you ever googled your name? You may want to do this to find out what others are seeing if they decide to Google it.
Back up your computer
If your computer was stolen or broke beyond repair, you will still want access to the photos and documents it stores.
Backing up, ideally to a cloud, will ensure you have access in case the worst happens.
Organize your laptop
Folders, files, and desktop icons get very cluttered over time.
And we have to settle for a slower computer and take longer to find files due to this clutter.
Get rid of as many files and folders from your desktop, they belong on your drive and are not saved directly to your desktop.
(Mr2p is a nightmare for this, thankfully I don't have to share a laptop with him!)
Productive things to do without money to earn money
Consider turning your hobby into an ATM.
Many hobbies have the potential to earn you money. Many from the comfort of home and without any real investment except time.
Take a look at my hobby to earn money post for lots of inspirational ideas.
Scan your receipts
Fetch Rewards is a free grocery savings app that rewards you just for taking pictures of your receipts.
✓ Fetch Rewards works anywhere you shop for food.
✓ There are no hoops to jump. No shortlisting offers, no barcode scanning, no surveys, no ads – scan your receipts and you'll earn points.
✓ You can withdraw rewards as low as $ 3.
Use the code "APREWARDS" to redeem 3K points!
Get a KashKick
Businesses are eager to present their offers to consumers like you and receive your feedback. In fact, your opinions are so valuable that you will even get paid for them.
All you need is a few minutes and an Internet connection.
From taking surveys to watching videos, there are always great and easy tasks for you to choose from with KashKick. Complete as many as you want, there is no limit!
Your knowledge helps businesses grow, so they'll be happy to pay you back for your time and effort.
KashKick offers the lowest payment thresholds on the market, and we deposit your money quickly, safely, and conveniently, starting at just $ 5 at a time.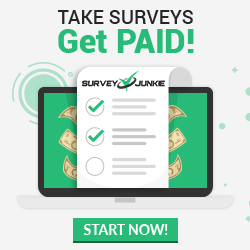 Sign up to reward survey
Get $ 30 in reward points to spend IMMEDIATELY! Get $ 30 to spend on great rewards for sharing your opinion
Surveys take just a few minutes to complete and no credit card information is needed.
Get started with Survey Junkie Stop searching and start earning money now
With Survey Junkie, you take surveys and get paid. Simple!
This is your chance to be an influencer (and earn some money). Share your opinion to help brands offer better products and services.
Sell your things
Unless you are a minimalist, you probably have things around you that you no longer use. You could make double profit if you tidy up your home and sold these items.
You can sell locally on Facebook Marketplace, Ebay, Craigslist, Gumtree, and certainly elsewhere.
Sell other things
If selling your own stuff was easy for you, why not go a step further and find other things to sell?
Rob from Fleamarket Flipper has been buying and reselling / flipping since 1996 and is now doing it full time. He describes flipping as:
"The art of finding things that no one else values ​​and selling them for a profit."
Rob has written an e-book on how to find free things to flip. It's a great introduction to the world of flipping used items for profit.
And your free book is the perfect place to start if you want to earn some extra money but don't have any money to invest right now.
If you love finding a real bargain and you like the idea of ​​making money with your saving skills, then you should sign up for Rob's free 75-minute workshop.
In the workshop, Rob explains how to turn your passion for finding bargains into a business in just 14 days.
You can sign up here.
Become a delivery man
You don't need a car to be a delivery man; in fact, in a city it is often easier to get around by bike and faster.
Sign up for services like UberEats, Uber, and DoorDash to earn some extra money.
Rent your house
No matter where you live, someone is likely to want to stay at your location for a night or more.
So why not at your house? You can rent a room or your whole house through Airbnb.
Rent your ticket
Renting your driveway is another easy thing to set up that can make some ad hoc money for you.
I use JustPark when I drive to London. I book a driveway through your app and went up a few hours later.
Rent your car
You can even rent your car these days. Why not make some money if you are not using it?
Host a yard sale or in the trunk of your car
When you sell your products, it is sometimes easier to do it in one day. Plan when you are going to make your sale and how to advertise it.
Think about your prices, too high and you will be left with things you do not want, too low and you will be giving it away.
Write an e-book
E-books can be written and hosted directly with companies like Amazon. Many e-books cover a specific or small topic and can be as low as 25 pages.
Research work-from-home opportunities
If you are interested in flexible working from home and earning money from home, why not spend some productive time researching the different ways you could do it?
Be productive at home without money
Wash your clothes
You have some time, so do some laundry. Reducing the pile of clothes will give you a feeling of satisfaction, especially if you iron too!
Do some cleaning
Take one room at a time and clean it really well. Dust, shake cushions, purge shelves, and wash baseboards.
Preparing meals for the next week
Save time at night with a meal prep session. You can batch cook a large plate of something or make 2 or 3 different dishes.
Divide them into portions and you will have your meals ready for the next week.
Receive my newsletter and receive the mini meal planning kit so you can save money today. You can unsubscribe at any time, see our Privacy Policy. Get your copy now!
Learn how to prepare 10 frozen meals in just 1 hour
Myfreezeasy are inexpensive recipes and are designed to be prepared and in the freezer in just 1 hour.
Myfreezeasy meal plans come with videos, shopping lists, and easy-to-follow instructions to prepare your meals in bulk in no time.
You can try Myfreezeasy for free when you join the Freezer Cooking 101 Workshop.
When you join the workshop, you will also receive a free sample of the freezer meal plan to try for yourself.
Prepare tomorrow's clothes
Organize what you are going to wear tomorrow and iron it ready for the morning. You can have an extra 5 minutes in bed as a gift.
Packing lunch tomorrow
Get ahead of yourself today by organizing, preparing, and preparing tomorrow's lunch.
Because you're not doing it at the last minute, you have a chance to make a really delicious lunch.
Create an emergency kit
We all have the occasional power outage, but sometimes they can last longer.
Gather the essentials for an emergency kit in case you lose power or water, think of water purifying tablets, food, candles, radio, etc.
Prepare a first aid kit
When you have a first aid emergency, no matter how small, the last thing you want is to be rummaging for antiseptic ointment, plasters, and the like.
Create a basic first aid kit and keep it in an accessible place.
Clean your refrigerator
Refrigerators attract stains and droplets from God knows where. Take everything out and clean all shelves and boxes well.
Organize your closet
The cabinets mix really fast. Give yours an order and you will find things that you thought were lost.
Organize your junk drawer
We all have a bin of shame full of junk that somehow accumulates and is never sorted. They are fragments of this and that.
Take 10 minutes, be relentless, and clean up the garbage.
Give the dog a bath
Giving a dog a bath after a muddy walk is not fun and tends to be rushed. Take time when the dog is not muddy to wash and dry him properly.
Clean your garage
Garages can be a haven for anything that no longer fits in your home. The result is a cluttered garage full of THINGS. Clean it.
If you haven't used it in 6 months, throw it away or sell it.
Clean your jewelry
Jewelry, whether authentic or just fashion items, can tarnish and fade. Give them a cleanse and make them shine back to their former glory.
Mow your lawn
In summer, the grass grows so fast that you could cut it every other day. The smell of fresh cut grass evokes summer, cut yours today and enjoy the smell.
Create an evacuation bag
This is not an emergency kit, it is more of a "get out of here right now" bag. One that must be comfortably positioned to grab and run.
Read this post from DollarsandDebts to find out why having an evacuation bag is actually a very good thing.
Weed your garden
Weeds grow like anything. If you leave them too long, they will sow and then you will be fighting weeds for the next 7 years.
Plant vegetables
You can get the benefits of growing your own with just a few pots on a balcony. If you have a garden, create a couple of beds and plant the vegetables you like to eat.
A package of tomato seeds will see you overloaded with tomatoes if you plant them all (I advise against).
Make your silver shine
Or brass or any other metal trim. Silver becomes opaque with time and exposure to air just like other metals.
Buff your ornaments and polish them for a lovely shine.
​​Finish an unfinished project
You start a project with the best of intentions and then you run out of time. Now is the time to finish that project, sit back and admire your work.
Sow some flower seeds
There is nothing better than a colorful garden. You can collect seeds from the flower heads and save them for the next season.
Sow now and you will have new plants and flowers in 8 weeks.
Research a new project
DIY projects are great for spending quality time learning a new skill and improving your home. See cool ideas on Pinterest and choose your next project.
Make soap
Making your own soap and choosing your favorite scents is a great de-stressor.
Homemade soap can also be very eco-friendly, since your soap is not bought wrapped in plastic and you control the ingredients.
This is a great beginner's guide.
Declutter One Room
Many of us buy things and then never dare to throw them away when they have lost their usefulness or we admit that we no longer need them.
Order things that exceed the requirements or that no longer bring you joy. Double your productivity and sell the things you no longer want.
Related Post: How To Tidy Up Your Home QUICKLY When You Don't Have Time For It!
Rearrange your furniture
You may be on a mission to save money, but you can still upgrade your home. Rearrange your furniture and you may end up looking completely different.
Don't just organize the room. Consider moving furniture between rooms for very different styles.
Sew a missing button
We all have those little sewing tasks that take a long time waiting to be done.
It's not that they're difficult, it's just that they're so small that it doesn't seem worth starting. Now is a good time.
Change your images
Most of us have several family photos proudly displayed in our home. However, how often do you update them?
Take the time to review family photos and images and update them to see the latest ones.
Create a folder of favorite recipes
Gather your favorite recipes in one place so you can easily access them when looking for inspiration.
Try a new recipe
Don't feel like you need to stick with the same recipes you've always used. Take a look at my Pinterest recipe board for ideas and try something different.
Use 5 ingredients from your cupboard to create a meal
Think outside the box, create a meal with just 5 ingredients, and get inspired by your creation.
Some of the tastiest foods have just 5 ingredients (or less!) And your cabinets have foods that you should use rather than buy more.
109 of the Best Cheap 5 Ingredient Recipes (or Less)
Receive my newsletter and receive the mini meal planning kit so you can save money today. You can unsubscribe at any time, see our Privacy Policy. Get your copy now!
Plan your next vacation
Try researching destinations that are out of the ordinary. Your next vacation doesn't have to cost a lot, in fact, it could be as cheap as French fries!
Try to find the cheapest and most unknown location and research the area for cool things to do.
Related Post: How To Save For Your Dream Vacation This Year
Stay healthy without money
Learn something new
Use YouTube tutorials to learn something new. Why don't you check out how to cut yourself or your partner's hair? It's a great money-saving skill.
YouTube Fitness
Using YouTube again, find a free fitness workout that suits you and go for it. Incorporate it into your weekly routine and you will feel the benefits in just a couple of weeks.
Research local sports clubs
Find out which sports club operates in your local area and join one. It can be running, tennis, squash or petanque.
Most clubs offer your first trial session for free to see if you like it.
Create your own HIIT routine
Recently Mr2p and I decided that we needed to focus more on our fitness. We walk quite a bit (16-20 miles per week), but little else.
So this month we are following this 5 minute HIIT routine three times a week.
Train your brain
Take 10 minutes a day to train your brain. Memory games are great for training your brain and helping you keep your wits sharp.
Take a powerful nap
A 20-minute power nap can be great for relieving tiredness and giving you energy back.
A little more and you may end up feeling more tired. Set an alarm to stay within 20 minutes.
Going up and down the stairs
Running up and down stairs for 5 minutes is surprisingly effective for giving yourself a mini workout.
You will be amazed at how many times you can go up and down and how short of breath you are. There is no need for expensive gym equipment.
Turn up the music and dance
Enthusiastic dancing is great exercise and calorie burn. Turn on and turn up your favorite music and enjoy a dance session.
If your neighbor works nights, he may save this for the afternoon.
Take a cold shower
I love a cold shower.
They wake you up in record time, make your skin feel alive and tingly, and you'll feel the benefits long after you're done showering.
Explore your neighborhood on foot
Walking is the best way to get to know your neighborhood. It is most noticeable when you are on foot. Walking is also a great low-impact exercise and it's free.
Go for a bike ride
A bike ride is a great way to explore a little further without paying for gas.
By being a little higher than when you walk, you also get a different perspective of the area around you.
Practice mindfulness
I am a recent convert to mindfulness. Training to be in the moment and focus on just one thing helps maintain an overactive brain.
Create a quiet space with no interrupting television, radio, or phone, and take 10 minutes to practice.
I use an app for guided mindfulness that helps me focus.
Meditate
Take one more step into mindfulness and focus on meditating for 20 minutes. You can find help on YouTube or download an app.
Learn another language
Learning a different language is great brain training. You can download apps to do this, watch videos, or sign up for an evening class.
Find a healthy eating regimen
You may have the perfect diet, but most of us don't.
Research what constitutes the best current diet and plan how you can modify your eating habits to accommodate best practices.
Fun things to do without money with friends and family
Get in touch with a distant relative
These days of social media mean that we can sometimes forget those who are further away, especially those who don't use Facebook or WhatsApp.
Call a distant family member or friend and have a good chat.
Spend time talking about quality with your spouse
Living a busy life often leaves us with limited quality time. Add in our use of telephones, television, and the Internet, and there is often little quality time to spend with your near and dear ones.
Turn off distractions and have a deep conversation with your spouse.
Related Post: How To Manage Money As A Partner: 9 (Successful) Strategies
Help an older neighbor
We all live longer, but as we get older we become less capable and more fragile. Older generations hate asking for help, but they will be very grateful for a little of your time.
It can be as simple as fixing a shelf, taking afternoon tea with them, or helping them shop.
Write yourself a letter
Write a letter to your future self about what you hope you have accomplished when you open this letter. Talk about your dreams, your emotions, and your plans.
Stamp the letter and set a date for it to be opened in the future; I suggest at least 5 years. Don't be tempted to open it sooner!
Take a break from social media
We all spend too much time on our phones, on different social apps.
Take a break from ALL social media, try 24 hours and see how you feel. You may have to get used to it a bit. You may need to call your friend instead of text!
Chat with your child
When was the last time you sat down and chatted with your child without doing anything else like cooking, driving, or checking your phone?
Focus on the two of you and have a conversation, they will love it.
Asking someone for a date
If you are single, take the step, get courage and ask that person you like at work on a date.
What can you lose? Choose something low-key (it's a first date) like a walk in the woods, park, or your local beach.
Teach your dog a trick
You could try teaching your cat, but from personal experience you will probably fail at that! Whereas a dog is more flexible when it comes to training.
Also, dogs are good at learning new tricks, especially with practice.
Lucky host
Gather your friends for a dinner under a fast food dinner. Nobody ends up spending too much and you can enjoy the company of your friends.
Invite your friends for a drink
You usually go out for a drink with friends, why not invite them to yours? It's always fun to have friends, even if it's just for a cup of tea and a cookie.
Bake for your co-workers
Baking muffins or cookies costs pennies, but your co-workers will love baking at home on a tedious day at work.
Make it Friday and they'll be ready to enjoy their weekend after having their homemade cookie.
Visiting a family friend
If you are a local, why not stop by to see a family friend that you haven't seen in a while? A surprise visit will leave you both feeling loved and with a deeper sense of friendship.
Be happy doing things without spending money
Practice gratitude
Practice the art of being thankful out loud. Look in the mirror and say out loud what you are grateful for.
Perhaps you are grateful for your health, your spouse, your pets, today's weather? The spoken word is more powerful than your thoughts.
Create a future dream mood board
Mood boards are a beautiful way to create a picture of your future dreams.
Paste your favorite destinations, colors, house styles, anything and everything can go on your own mood board. Show exactly what you want it to show.
Write down your future goals
Where do you want to be in 5, 10, 20 years? What do you want to have accomplished when you are 70 years old?
Thinking and writing about what you want to achieve is the first step in making this happen.
Create a wish list
Wish lists are the perfect tool to focus on achieving very specific goals within a time frame.
Many people create wish lists of things to do before they have a big birthday, eg. Ex. 30, 40 or 50.
Once created, your mission is to check off those things one by one before your self-imposed deadline.
See A TEDTalk
TEDTalks are extremely helpful in giving you bite-sized information to consider and think about.
This is a great talk on how to learn something new in just 20 hours: https: //www.youtube.com/embed/5MgBikgcWnY
Write a poem
If you are like me, you may not have written a poem for many years. But poems are a lovely way to pass the time, they don't even need to rhyme.
Do you see what I did there ?!
Start a journal
A journal is a lovely way to record parts of your wonderful life. Something that you can remember in later years and share with younger relatives.
They are also great for recording your thoughts and feelings and helping you resolve internal conflicts.
Draw a picture
Everyone can draw. You may not have practice, but drawing is something you can do and does not involve spending money.
Focusing on the topic will help calm your mind and leave you feeling calm.
Write a song
The songs do not need to rhyme and can have about a million different themes. You could even write new song lyrics for an existing melody.
Read a book
The books broaden your mind, give you escapism fiction or new insights, and are free at your local library.
A book can be digested in one sitting or it can be distributed over several days.
Take out a puzzle
I never do puzzles except at Christmas when I visit older relatives. However, I really enjoy this puzzle moment. Why don't we do puzzles more often?
I bet you have a puzzle in your attic – take it down, turn it on, and enjoy the calm concentration you'll have.
Give yourself a manicure
You don't need to spend $ 40 on a beauty treatment. DIY at home for nothing. Man or woman: pamper your hands, clean them, moisten and shape your nails.
Add nail color if you like, masculine or feminine!
Read an e-book
No need to pay for e-books – there are thousands that you can download for free. Many are nice and short, so you can try reading something completely different.
Go to a free museum or show
Many museums and local creative shows have free admission. Take advantage of this and try a different artistic culture and assimilate free and interesting information.
Find out about local community events
Local communities can be abuzz with interesting, bizarre, and amateur events.
Designed by and for local residents, they are fun, free, and a great way to spend time in your local community making friends with new and old neighbors.
Join a book club
These have been gaining popularity for some time.
Book clubs generally meet monthly to discuss the book that everyone has been reading. You can get the book at your local library.
They often involve food provided by the host and the host circulates among all members of the group.
Sign up and get birthday gifts Stop searching and start earning money now
Who doesn't love a birthday gift? And even better when it's free. Many companies offer freebies on your birthday as long as they know when it is.
Check out Mrs Pinch's birthday freebies post with over 40 companies offering your goodies.
101 Productive Things To Do Without Money
Well, that should keep you feeling super productive for a good while and all things you can do with no money.
It just goes to show you, you don't need to be spending money to have a good time or achieve some great things.
Now which ones are you going to start today?